The 4th Industrial Revolution: Responding to the Impact of AI on Business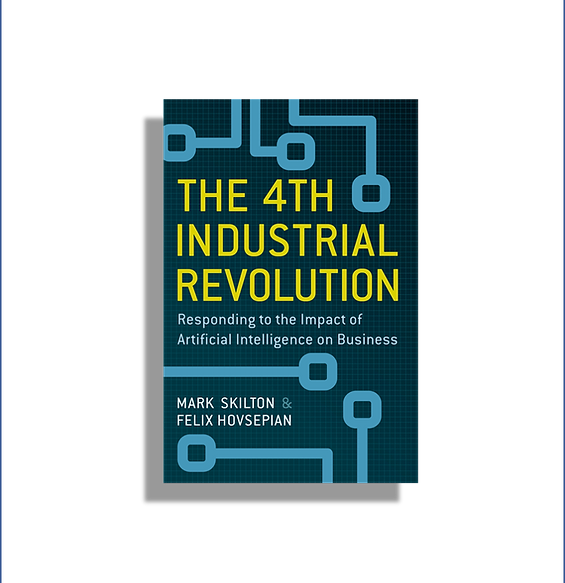 PRODUCT INFO Available from Amazon and most other outlets.   
Authors Professor Mark Skilton and Dr Felix Hovespian
This book helps decision makers grasp the importance, and applicability to business, of the new technologies and extended connectivity of systems that underlie what is becoming known as the Fourth Industrial Revolution: technologies and systems such as artificial intelligence, machine learning, 3D printing, the internet of things, virtual and augmented reality, big data and mobile networks. 
The WEF, OECD and UN all agree that humanity is on the cusp of the Fourth Industrial Revolution. As intelligent systems become integrated into every aspect of our lives this revolution will induce cultural and societal change of a magnitude hitherto unforeseen. These technologies challenge the values, customer experience and business propositions that have been the mainstay of almost every business and organization in existence. By redefining and encapsulating new value structures with emerging intelligent technologies, new innovative models are being created, and brought to market. Understanding the potential and impact of these changes will be a fundamental leadership requirement over the coming years.
 
Skilton and Hovsepian provide decision makers with practical, independent and authoritative guidance to help them prepare for the changes we are all likely to witness due to the rapid convergence of technological advances.
In short, bite-sized, nuggets, with frameworks supported by a deep set of practical and up-to-the-minute case studies, they shine light on the new business models and enterprise architectures emerging as businesses seek to build strategies to thrive within this brave new world.
Building the Digital Enterprise: A Guide to Constructing Monetization Models Usi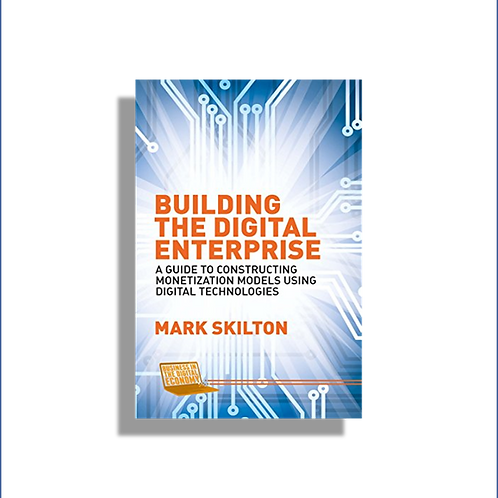 PRODUCT INFO Available from Amazon and many other international stores
Author Professor Mark Skilton
The digital economy is at a tipping point. This practical book defines digital ecosystems, discusses digital design using converging technologies of social networking, mobility, big data and cloud computing, and provides a methods for linking digital technologies together to meet the challenges of building a digital enterprise in the new economy.
Building Digital Ecosystem Architectures: A Guide to EA Digitization Design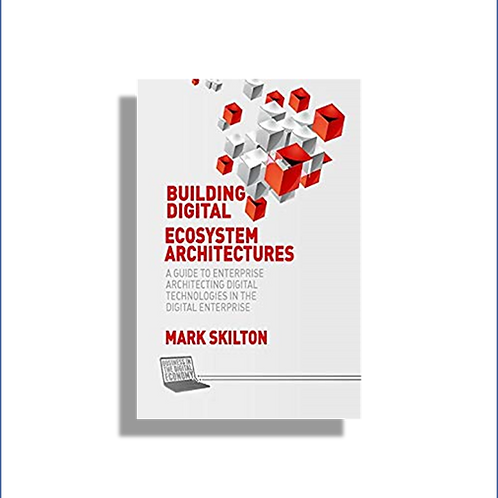 PRODUCT INFO Available on Amazon and many other International Stores
Author Professor Mark Skilton
The design of digital solutions has become a pressing concern for practitioners faced with a plethora of technology impacting their business. From cloud computing to social networks, mobile computing and big data, to the emerging of Internet of things, all of which are changing how enterprise products, services, rooms and buildings are connected to the wider ecosystem of networks and services. This book defines digital ecosystems with examples from real industry cases and explores how enterprise architecture is evolving to enable physical and virtual, social, and material object collaboration and experience.
 
The key topics covered include:
Concepts of digitization
Types of technological ecosystems
Architecting digital workspaces
Principles of architecture design 
Examples architecting digital business models
Examples of digital design patterns 
Methods of monetization
Conclusions
Navigating New Cyber Risks: How Businesses Can Plan, Build and Manage Safe Space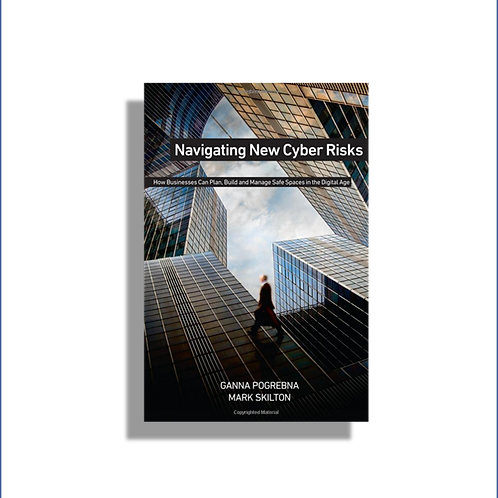 PRODUCT INFO Available in Amazon and many other International stores online 
Authors Professor Ganna Pogrebna, Professor Mark Skilton
This book is a means to diagnose, anticipate and address new cyber risks and vulnerabilities while building a secure digital environment inside and around businesses. It empowers decision makers to apply a human-centred vision and a behavioral approach to cyber security problems in order to detect risks and effectively communicate them.
The authors bring together leading experts in the field to build a step-by-step toolkit on how to embed human values into the design of safe human-cyber spaces in the new digital economy. They artfully translate cutting-edge behavioral science and artificial intelligence research into practical insights for business.
As well as providing executives, risk assessment analysts and practitioners with practical guidance on navigating cyber risks within their organizations, this book will help policy makers better understand the complexity of business decision-making in the digital age.
Step by step, Pogrebna and Skilton show you how to anticipate and diagnose new threats to your business from advanced and AI-driven cyber-attacks.